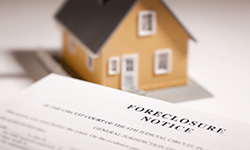 The Sixth Circuit reversed an award of summary judgment in favor of a debt collector, where the debtor argued the law firm a failed to verify the disputed debt, as required by the federal Fair Debt Collection Practices Act, 15 U.S.C. § 1692, et seq. ("FDCPA").
By failing to properly validate the debt , the Court held that the Firm violated §1692g(b).
The Court granted Summary Judgment to the Debtor.
http://www.ca6.uscourts.gov/opinions.pdf/14a0153p-06.pdf
Carol A. Lawson, Esq., 28870 U.S. Hwy19 #300, Hodusa Towers, Clearwater, FL 33761             Phone: (727) 410-2705;   email: calh@gate.net
https://carollawsonpa.com/wp-content/uploads/2020/01/banner-4.jpg
804
1200
damg
https://carollawsonpa.com/wp-content/uploads/2020/01/logo-carollawsonpa.png
damg
2014-09-07 18:32:58
2014-09-07 18:32:58
Summary Judgment of Debt Collector Reversed