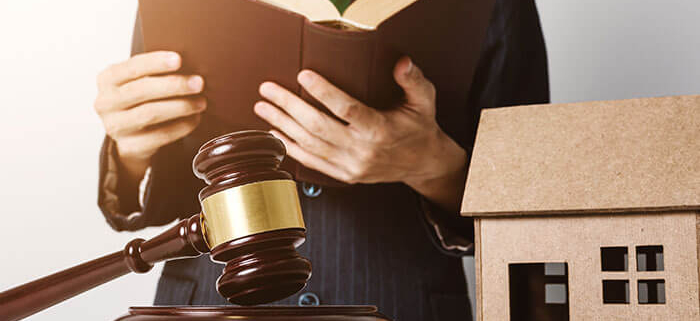 Lewis v. Portfolio Recovery Associates, LLC 
The Debtor filed a Chapter 7 Bankruptcy in NJ.  The Debtor did not disclose his FDCPA action and received a discharge.
The debtor  then filed a lawsuit alleging the defendant sent him a letter in an attempt to collect a debt that contained a "mini-Miranda" warning in a box entitled "Account Details." According to the debtor, by mislabeling his legal rights as "Account Details," the defendant's correspondence was misleading and designed to confuse the debtor as to the nature of the debt and his rights.
Portfolio Recovery Associates argued that the debtor lacked standing to sue because he failed to schedule the lawsuit as a personal asset. 
 Section 541(a)(1) of title 11 of the U.S. Code provides that a bankruptcy estate comprises "all legal or equitable interests of the debtor in property as of the commencement of the case." In re Allen, 768 F.3d 274, 281 (3d Cir. 2014). The scope of Section 541(a)(1) is broad, and includes possible legal causes action. Id. It imposes upon a debtor an ongoing affirmative obligation to disclose all assets and liabilities to the bankruptcy court before discharge, including pending and contingent claims. A failure to list an asset as property of the bankruptcy estate does not prevent it from becoming property of the estate.
With regards to undisclosed claims see  Schafer v. Decision One Mortg. Corp., 2009 U.S. Dist. LEXIS 56639, *12 (E.D. Pa. July 1, 2009). In order for a debtor to obtain standing, the trustee must abandon the unscheduled claim, whether voluntarily or pursuant to a court order. 11 U.S.C. § 554(a)-(b).
Carol A. Lawson, Esq., 28870 U.S. Hwy 19 #300, Hodusa Towers, Clearwater, FL 33761
Phone: (727) 410-2705;   email: calh@gate.net
 Clearwater Bankruptcy Attorney, Clearwater Bankruptcy Lawyer, Clearwater Bankruptcy, Clearwater Estate Planning Attorney,  Pinellas Estate Planning Attorney, Pinellas Probate Attorney #FileLocallyDontOverpay #ClearwaterBankruptcy #ClearwaterBankruptcyAttorney #ClearwaterEstatePlanning #ClearwaterProbate
https://carollawsonpa.com/wp-content/uploads/2020/01/banner-FORECLOSURE-DEFENSE.jpg
700
700
damg
https://carollawsonpa.com/wp-content/uploads/2020/01/logo-carollawsonpa.png
damg
2019-06-20 10:41:29
2020-04-20 03:22:06
Failure to Disclose Claim in Bankruptcy Petition