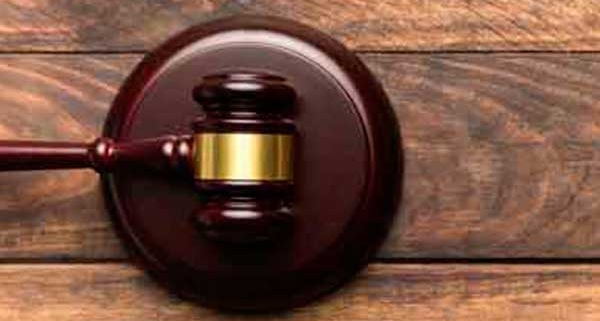 There are two statutes of limitation (SOL) clocks involved in protecting consumers who have defaulted.
The first clock controls debt collection and the second clock controls credit reporting. The clocks are completely separate and do not influence one another whatsoever.
The First Statute of Limitations is how long the creditor can file a lawsuit for the unpaid debt . Consumers can accidentally restart the SOL clock on previously time-barred collections. For example a consumer living in FL decided to make a payment on the debt (rather than paying or settling the debt in full) this restarts the the SOL clock for debt collection allowing the creditor another five years to sue.
Certain types of debt, such as federal student loans and tax liens, will never become time-barred. There is no SOL clock and no expiration date for the collection of these obligations. Consumers with defaulted federal student loans can have their wages garnished, their tax refunds seized, and even their estates can be responsible for satisfying the unpaid debt in the event of their death. Some people may attempt to hide from this debt by moving home and changing their name records, but many firms specialize in skip trace services that debt collectors can use to relocate the absentee debtor. These checks can use anything from utility bills to job applications to help them track down an absentee debtor, and are usually very thorough and successful. It can be horrible to find yourselves in debt and not knowing what to do about it. That's why it is important for you to know that you can find debt relief options here to help you have a clearer understanding of what you can do to control the debts that need to be paid. In an even worse case scenario, you can find yourself with multiple debts that need to be repaid, this is where an Unsecured debt consolidation loan comes into place. This way, you can have help paying off the multiple debts you acquire whilst also slowly paying off your loan in instalments. Be sure to search for the right debt relief option for you, depending on your current situation.
The second statute of Limitations is how long your credit report is affected. The credit reporting SOL clock is governed by the Fair Credit Reporting Act. The FCRA dictates when an item must be purged from a consumer's credit report based on the type of account or financial obligation.
# of Years an Item Is Allowed to Remain on a Consumer's Credit Report:
Type of Item:
Indefinitely

Unpaid Tax Liens
Unpaid Federal Student Loans

10 Years

Chapter 7 Bankruptcies (10 Years from Date Filed)
Chapter 13 Bankruptcies (7 Years from Discharge Date, 10 Years Max)

7 Years

Charge-Offs
Judgments
Collections
Foreclosures
Repossessions
Released Tax Liens
Late Payments
| | |
| --- | --- |
| # of Years Before a Debt Becomes Time-Barred: | State: |
| 15 | KY and OH |
| 10 | IL, IN, IA, LA, MO, WV, WY |
| 8 | MT |
| 6 | AL, AK, AZ, AR, CO, CT, GA, HI, KS, ME, MA, MI, MN, NV, NJ, NM, NY, ND, OR, SD, TN, UT, VT, WA, WI |
| 5 * | FL, ID, NE, OK, RI, VA* Deficiency on Mortgage in FL is 1 year after Final Judgment of Foreclosure |
| 4 | CA, PA, TX |
| 3 | DE, MD, MS, NC, NH, SC, Washington D.C |
Carol A. Lawson, Esq., 28870 U.S. Hwy 19 #300, Hodusa Towers, Clearwater, FL 33761
Phone: (727) 410-2705;   email: calh@gate.net
 Clearwater Bankruptcy Attorney, Clearwater Bankruptcy Lawyer, Clearwater Bankruptcy, Clearwater Estate Planning Attorney,  Pinellas Estate Planning Attorney, Pinellas Probate Attorney #FileLocallyDontOverpay #ClearwaterBankruptcy #ClearwaterBankruptcyAttorney #ClearwaterEstatePlanning #ClearwaterProbate
https://carollawsonpa.com/wp-content/uploads/2019/06/new_post_11.jpg
400
600
damg
https://carollawsonpa.com/wp-content/uploads/2020/01/logo-carollawsonpa.png
damg
2019-06-05 18:06:41
2020-04-20 01:55:03
UnPaid Debt and Statute of Limitations