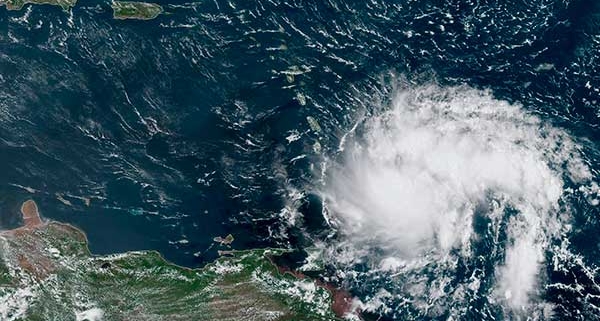 Take Pictures and Video of Everything
For insurance claim purposes, having photo or video evidence of your house prior to a storm is extremely beneficial. Without it, an insurance company will claim that the condition your house is in now was not a result of the hurricane.
Record both the inside and outside (especially the roof) of the house if you can, and save the file(s) in the cloud or somewhere safe. Documenting what belongings are inside the house is also suggested. When everyone goes to file claims with their insurance carriers after the storm, the people who have documentation and videotapes go first, the people with questions go last.
 Park Your Cars Strategically
Where to park your car in the event of an impending tropical storm or hurricane is a consideration that should not be taken lightly. If you're in a place with risk for flooding, find a legal parking location in a parking garage, hill, or curb. If you have more important valuables to protect, such as an expensive window or generator, it might be wise to use your vehicle as a barricade to insulate what you are trying to protect from the storm.
 Consider Purchasing a Flight
Some airline-booking services like Expedia offer a free cancellation on flight tickets within 24 hours of booking. Take advantage of this and allow yourself the opportunity to get to a safe place. If the storm changes course and you no longer need the flight, then cancel it.
Identify a Shelter that Takes Pets
Don't assume that you will be able to bring your pet to an emergency shelter, call your local office of emergency management to identify which shelter is your best option.  Do not leave your pets behind!!!!
Check out http://www.floridahealth.gov/programs-and-services/emergency-preparedness-and-response/_documents/prepareguide-eng.pdf
Buy water, batteries, canned goods, extra gas, fill up all cars.
Carol A. Lawson, Esq., 28870 U.S. Hwy 19 #300, Hodusa Towers, Clearwater, FL 33761
Phone: (727) 410-2705;   email: calh@gate.net
 Clearwater Bankruptcy Attorney, Clearwater Bankruptcy Lawyer, Clearwater Bankruptcy, Clearwater Estate Planning Attorney,  Pinellas Estate Planning Attorney, Pinellas Probate Attorney #FileLocallyDontOverpay #ClearwaterBankruptcy #ClearwaterBankruptcyAttorney #ClearwaterEstatePlanning #ClearwaterProbate
https://carollawsonpa.com/wp-content/uploads/2019/08/new_post_7.jpg
400
600
damg
https://carollawsonpa.com/wp-content/uploads/2020/01/logo-carollawsonpa.png
damg
2019-08-29 20:53:47
2020-04-20 01:28:45
Hurricane Preparation